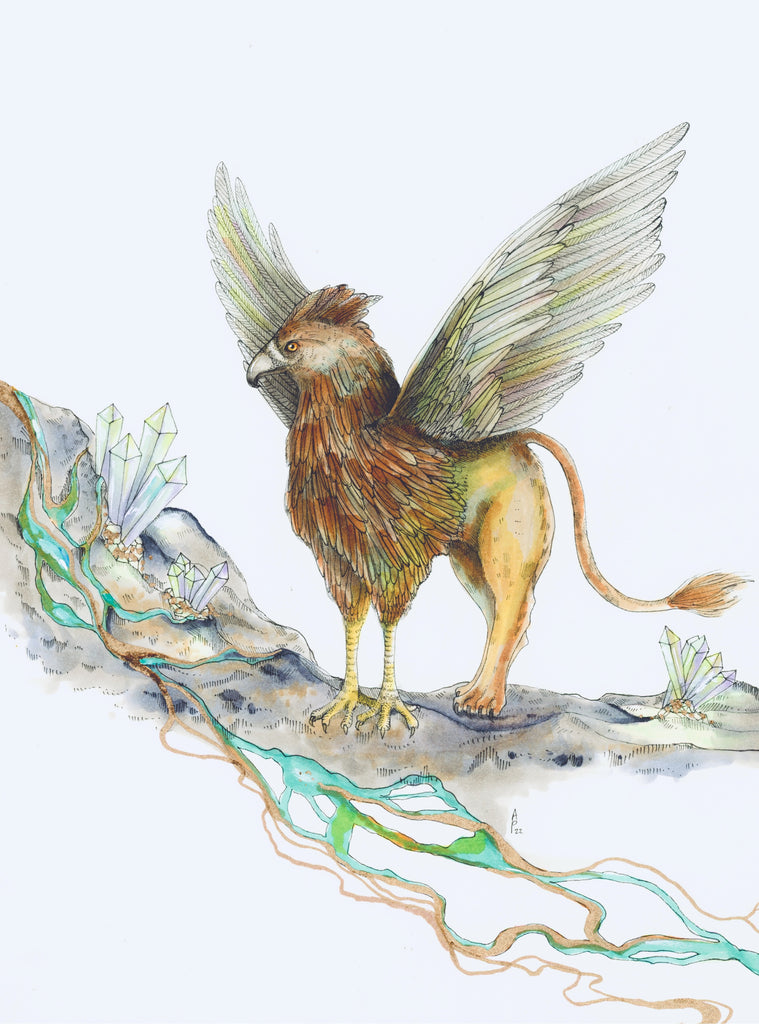 Gryphus // 2022 // Illustration Markers
$120.00
Gryphons have been powerful symbols in various mythologies for millennia; gryphon-like creatures were found on Iranian burial motifs as early as 3000 BCE, and they frequent frescos, ceramics, and sculptures from throughout the Bronze Age Mediterranean civilizations. They have been variously known as protectors of sacred places, guardians of precious metal and gem veins, and hoarders of riches. 

This gryphon illustration is an original work on cotton paper, drawn with copic markers and colored pencil with gold leaf accents. It is a little under 8x10." 
***This listing is for the ORIGINAL work. You can purchase prints of this illustration here. 
 Your artwork will arrive to you unframed, but well packed and protected in a flat box.